---
Events in West Jefferson, NC - July 19-21
Posted On Tuesday, July 16, 2019
---
Things to do this weekend in West Jefferson, NC
A few of many events this weekend, Fri. 19-Sun. 21, 2019, in West Jefferson, NC and surrounding areas. Enjoy the annual Winefest, a free concert, or a painting workshop (click on the event photos for more info)! Or relax on the river, shop and dine in downtown West Jefferson, and visit a few unique attractions in our area.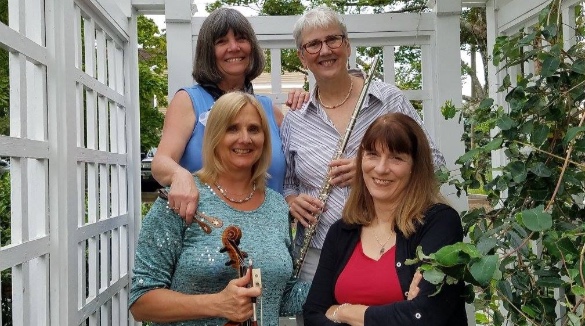 Backstreet Park Concert Series: Laurel Mountains
Fri. July 19, 2019
5:30-7pm
West Jefferson Backstreet Park
2nd Ave, West Jefferson
Join us on the Backstreet to hear the Mountain Laurels. So come kick back and enjoy the music and the fresh outdoors! No charge. A special thank you to Ashe County Arts Council for helping us fund this event!

A Friday Evening with Justin Poindexter and Sasha Papernik
Fri. July 19, 2019
6-9pm
River House Inn & Restaurant
1896 Old Field Creek Rd. Grassy Creek, NC
Sasha Papernik is a first generation Russian-American classical pianist, singer, and composer who draws on her dual heritage and wide range of talents to present concerts spanning genres and continents. Lauded for her "lightly transparent performances of Chopin and Scriabin," The Washington Post (July 2013) calls her "uncommonly attractive and entertaining...managing a comfortable balance of the formal and the casual."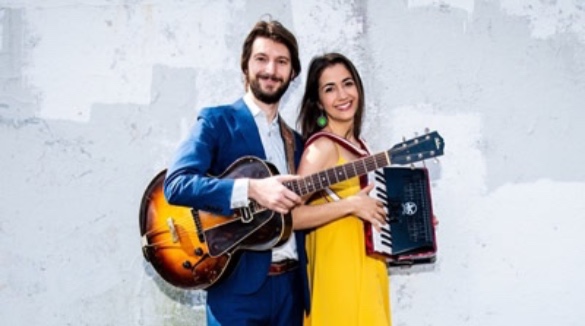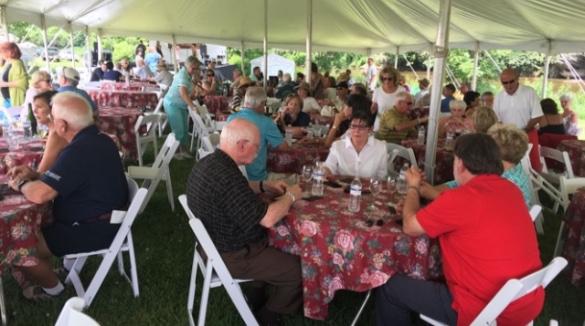 River House Winefest
Sat. Jult 20, 2019
12-6pm
River House Inn & Restaurant
1896 Old Field Creek Rd. Grassy Creek, NC
Tastings from North Carolina wineries, many artisans, and drawing prizes. Hors d'oeuvres, Cheese and Fruit, Lunch by River House. Rain or shine. Lots of tents. $50 plus tax. Live music all day!

Painting in the Park
Sat. July 20, 2019
2-3 pm
Mt Jefferson State Park Natural Area
Picnic Area
Take advantage of the scenery and come up to relax on your mountain. We will provide free canvases and tempera paints. You provide the creativity. This is a free outdoor painting program for all ages. All supplies are free while they last. Program time may vary.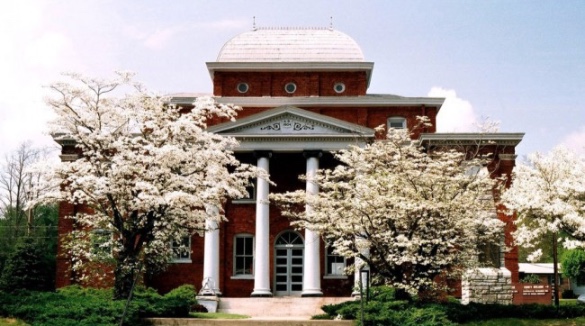 Family Fun Day
Sat. July 20, 2019
10am-2pm
Museum of Ashe County History
301 E Main St, Jefferson

Please join the Museum of Ashe County History on Saturday, July 20th from 10:00 a.m. until 2:00 p.m. as we celebrate First Resonders Recognition and Family Fun Day. Area first responders will be on hand with cars and trucks and we will have bounce houses, train rides, activities, and more. The Jefferson Odd Fellows will be selling food. Hole Lotta Donuts will be on hand and are hosting a First Responders Donut Eating contest.
Dance Night

Sat. July 20, 2019
7-10pm
Blue Ridge Dinner Theater & Event Center
9331 Why 16, W. Jefferson, NC
Featuring "Local Boys" band. Admission $10 at the door. Come out and see some of your neighbors and friends for a fun filled night of dancing and socializing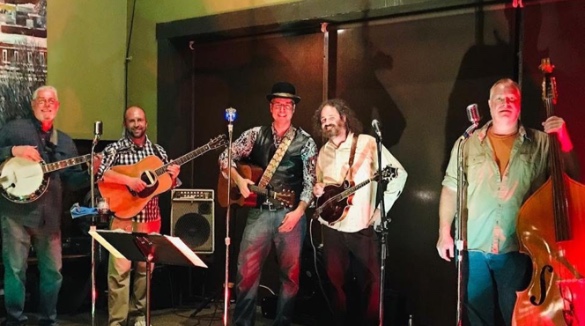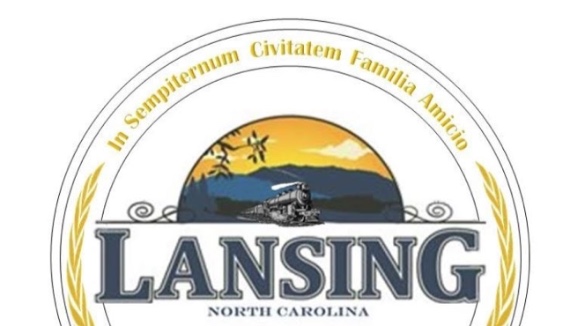 Music in the Barn: Jest Country
Sat. July 20, 2019
6:30-8:30pm
Lansing Creeper Trail Park
250 Marcy Ln, Lansing
Take it easy in Lansing and listen to the musical stylings of Jest Country!

Beginner Acrylic Workshop
Sat. July 20, 2019
9am-4pm
The Florence Thomas Art School
10 S Jefferson Ave., West Jefferson

Looking to experiment in a new medium? Acrylics are a fun and exciting medium that encompass the fast drying of watercolor with the beauty and vividness of oils without the chemicals. Students will learn underpainting, glazing, color mixing, and opaque media techniques along with basics such as composition. $115, All Materials Provided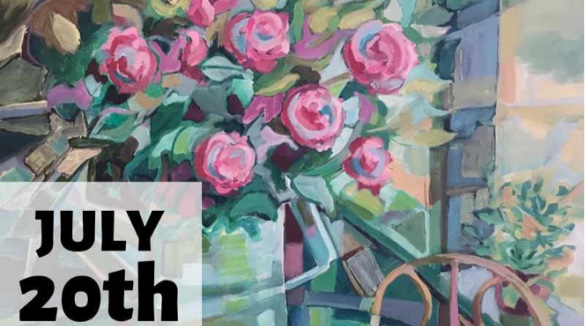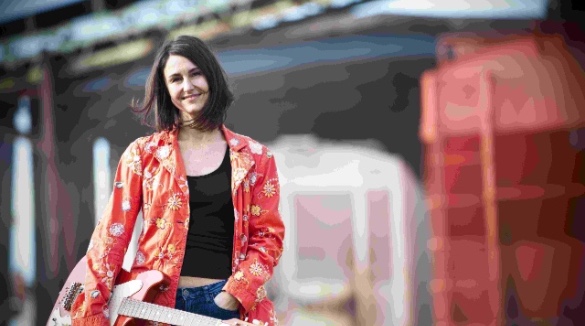 Music Carolina with Martha Basset
Sat. July 20, 2019
7:30-9:30pm
Ashe Civic Center
962 Mount Jefferson Road
Jazz Quartet with Martha Bassett presented by Music Carolina and sponsored by the Ashe County Arts Council at the Ashe Civic Center on Saturday, July 20. Enjoy jazz standards and old classics with featured vocalist Martha Bassett. Tickets are $20 adults, $5 students and may be purchased at the Ashe Arts Center or by calling 336-846-2787.
Sunday Salon with George Hamilton V & Stacy Braun
Sun. July 21, 2019
4-8pm
River House Inn & Restaurant
1896 Old Field Creek Rd, Grassy Creek, NC
Music begins at 4:00 PM. Hors d'oeuvres at 5:00 PM. Dinner served around 6:00. Cost is $45 per person (does not include alcohol, tax or gratuity). Singer-Songwriter-Producer George Hamilton V is widely regarded for helping fuel the "Americana" music movement in Nashville, Tennessee, where he is known as a Music City "outlaw" in the tradition of Johnny Cash, Waylon Jennings & Willie Nelson.

Enjoy these events, our quaint downtown, beautiful scenery & other local features during your stay at a luxury Mountain or New River cabin rental in the West Jefferson, NC area with 4 Seasons Vacation Rentals & Sales. Check out our website for more info or call (336) 246 -2700.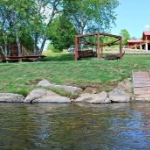 New River Retreat - Lodge & Special Events
Sleeps 12 - 6 br/ 6.5 ba- TVs - Indoor & Outdoor Entertainment - Firepit - River & Mountain Views - WiFi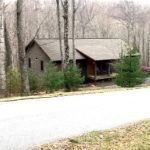 Carolina Dream
Sleeps 12 - 4 br/ 3 ba - Gas Fireplace - Firepit - TVs - Game Tables - Central A/C - WiFi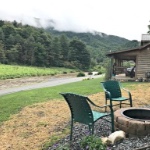 Modern Nest
Sleeps 6 - 2 br/ 2 ba - Game Table - Firepit - RiverFront - Tubes - TVs - WiFi - Pets
For more events & happenings this weekend, visit 4 Seasons High Country Calendar of Events or the Ashe County Chamber of Commerce Events Calendar.
For things to do in Ashe County, NC and surrounding areas, go to the 4 Seasons Vacation Rentals & Sales website, click the tab "Explore Area," and select the topic of your choice - Outdoor Adventure, Restaurants, Shopping & Attractions, Breweries & Wineries, etc.
Or read more articles like this one on the 4 Seasons Blog!
So much to do in West Jefferson, NC. All this and more on our website & in the guest book located at your 4 Seasons Vacation Rental cabin.
Comment on this post!