---
The Church of the Frescoes
Posted On Friday, July 5, 2019
---
The Story Behind The Church Of the FrescoEs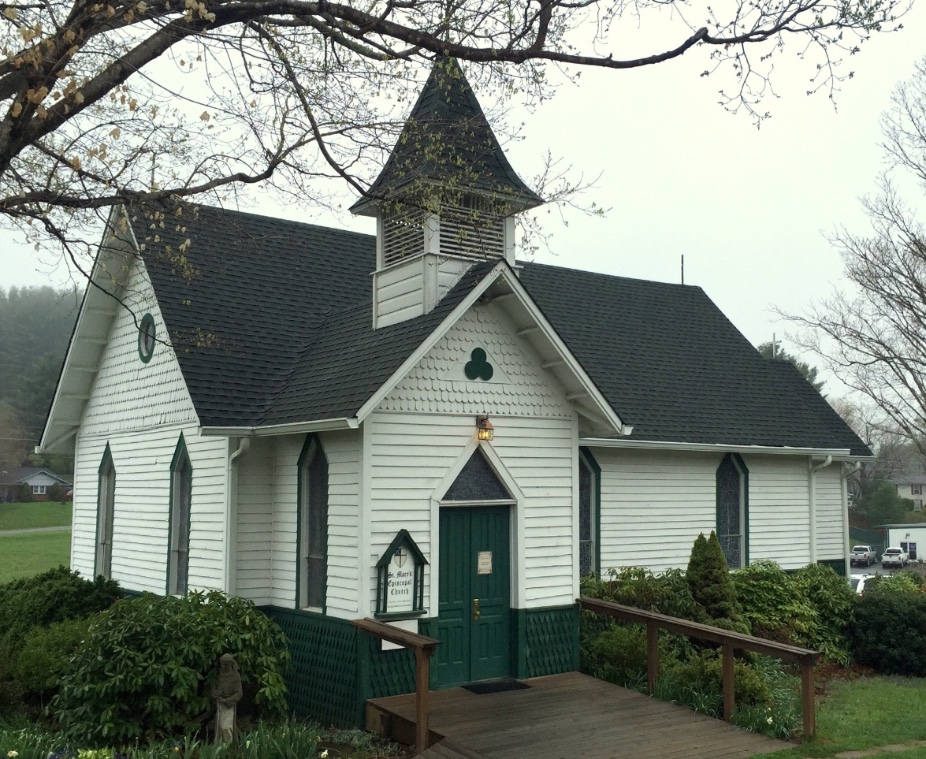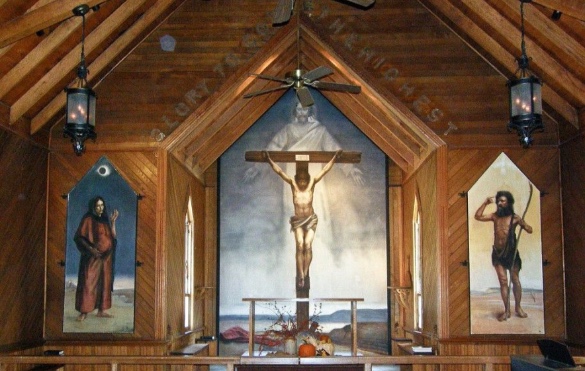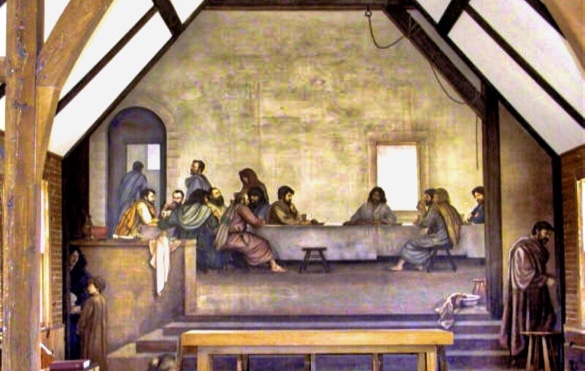 One of West Jefferson's most visited attractions! The fresco paintings, housed in the Episcopal Parish of the Holy Communion, were created by North Carolina native Ben Long in 1974. Ben returned to the church in 2012 and touched up the paintings that were still in their original state. "Mary, Great with Child," "John the Baptist," and "The Mystery of Faith" grace the sanctuary. Creations by Long's students also line the walls of this early 20th century church. These paintings draw thousands of tourists each year in one of the most unique displays of artwork ever created. Free to all ages, buses & groups welcome! This tourist destination has 5 stars on visitnc.com.
The story behind the two local churches is as follows. Episcopal missionaries from Valle Crucis (in nearby Watauga County) held services at various locations in Ashe County as early as 1852, but no continuing presence of the Episcopal Church existed until 1895 when 19 candidates were presented for confirmation. Bishop Cheshire (first name unknown) then hired two schoolteachers and began a school - and in September, 1895, the church of St. Simon the Zealot was organized. The church's name was changed to St. Mary's in 1903. In 1900 another Bishop visited Glendale Springs and began building Holy Trinity church. Miss Jenny Fields, a trained nurse and midwife, moved into the Holy Trinity Mission House in 1913 and began to tend the sick and deliver babies in the community. She was followed by other women and the community of Glendale Springs began to grow. The beautiful paintings at the two churches began when Ben Long, an Italian-trained artist, painted three frescoes at St. Mary's: "Mary Great With Child" in 1974, "John the Baptist" in 1975, and the superb "Mystery of Life" in 1977. In the summer of 1980, he painted the fresco of "The Last Supper" at Holy Trinity as that church building was being restored. Since the frescoes were completed, hundreds of thousands of people have visited the churches. It is estimated that 60,000 pilgrims come to St. Mary's and Holy Trinity each year. Visit their website at www.churchofthefrescoes.com
Enjoy the frescoes, quaint downtown, beautiful scenery & other local destinations during your stay at a luxury Mountain or New River cabin rental in West Jefferson, NC with 4 Seasons Vacation Rentals & Sales. Check out our website for more info or call (336) 246 -2700.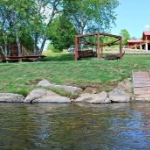 New River Retreat - Lodge & Special Events
Sleeps 12 - 6 br/ 6.5 ba- TVs - Indoor & Outdoor Entertainment - Firepit - River & Mountain Views - WiFi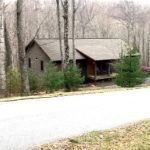 Carolina Dream
Sleeps 12 - 4 br/ 3 ba - Gas Fireplace - Firepit - TVs - Game Tables - Central A/C - WiFi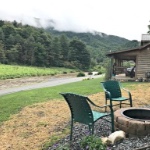 Modern Nest
Sleeps 6 - 2 br/ 2 ba - Game Table - Firepit - RiverFront - Tubes - TVs - WiFi - Pets
Comment on this post!