Testimonials from our Valued Owners: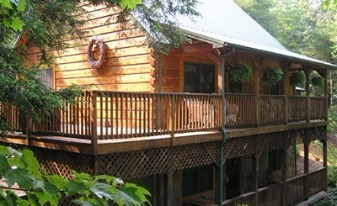 4 Seasons has been an outstanding vacation rental company for me and my family for over 10 years. The office staff is professional, courteous and prompt in resolving any issues or concerns from renters and owners. They have gone above and beyond for me on more than one occasion. Two years ago, my husband who dearly loved our cabin, passed away. There are no words to express the support 4 Seasons gave me. My children encouraged me to sell the cabin but I too love it and didn't want to part with our mountain retreat. Again, 4 Seasons was there and continues to be there to help. They are only a phone call away. Thank you Sherrie, Kristina, Donna and the rest of the staff for all you do. Happy owner of Peak-A-Boo-Creek.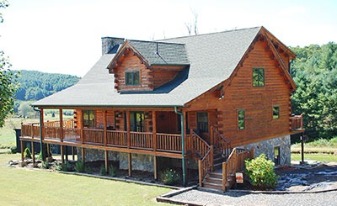 We have done business with 4 Seasons for many years. We started by being rental customers & every cabin we rented was always found to be exceptional. We recently were blessed with the opportunity to purchase our own cabin, Platinum Place. Since adding it as a vacation rental, we have been very pleased with the attention & understanding we have received from the staff at 4 Seasons. Management has been top notch & we appreciate all they do to look after our cabin. - Pam & Clifton, owners of Platinum Place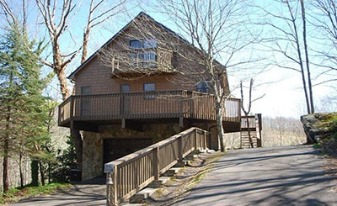 Outstanding vacation rental company. Professional and military like attention to detail. The staff is professional, courteous and prompt in resolving any issues or concerns from renters and owner. I have been a client for 7 years and well versed in the vacation rental experience and I would highly recommend 4 Seasons are your service provider regardless of renting, purchasing or management of your property; you will not be disappointed. - Sandy, owner of River Get-a-way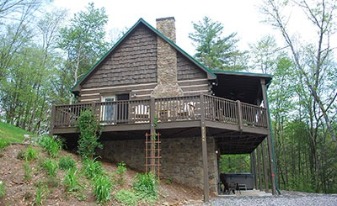 Top Notch Service from this company! We have been clients of 4 Seasons Vacation Rentals for over 4 years and have consistently been happy with their service and professional management of our cabin. Employees have become friends and everyone treats our cabin like their own, going "above and beyond" to help us maintain and keep our second home in great condition and ready for our guests. 4Seasons give us great peace of mind as property owners and their local presence is a blessing when inevitable issues arise. Highly Recommend! 5 Stars! - Rick, owner of High on Helton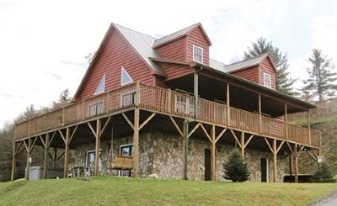 As owners of a vacation rental home managed by 4 Seasons Vacation Rentals and Sales, we just could not be happier with the care and thoughtfulness Sherrie Bare and her most capable staff have shown in the management of our "Sweet Spot." We truly feel that 4 Seasons treats our cabin as if it was their own. Sherrie and company are always looking to make the guest experience at the cabin top-notch and make suggestions for improving the amenities provided at the cabin.We have been with 4 Seasons since 2008 and are so very pleased with everything they do for us! - Sharon, owner of Sweet Spot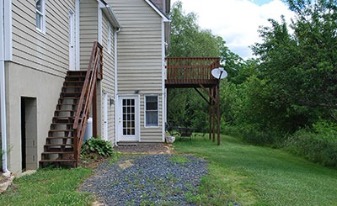 4 Seasons has managed my property for about 7 years. I could not be happier. They take care of all the paperwork, screen potential renters and check in periodically to make sure everything is ok. In fact, they even take my rent check to the bank for me. They are the best. - Michelle, owner of Amberidge Dr.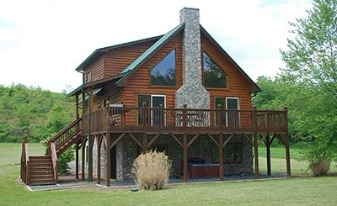 I couldn't ask for a more attentive Property Management and Vacation Rental Company. They understand how I want my cabins to be cared for, and they execute flawlessly without my need to intervene, and on the occasional question that I raise, I trust their opinions and guidance. They also have a team of very qualified and trustworthy support individuals to help out in the event of something breaking, especially at those odd hours. I have come to regard Sherrie and her staff as my friends and coworkers, and it has been my privilege these past 5 years to work with everyone at 4 Seasons Vacations. - Linda, owner of Water's Edge and Rushing Waters
As a property owner, I could not be happier with the service that Sherrie and Donna have provided me for rental property management. They have always been prompt to get issues resolved at a reasonable price and keep high quality tenants in the property. Highly recommend them and their staff to meet any needs you have. - Dave, owner of Twin Bridges Dr.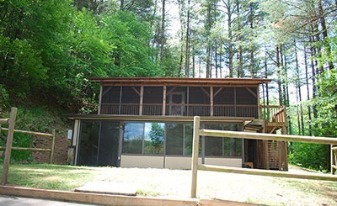 4 Seasons has managed our long-term rental property in Jefferson for nearly three years. We couldn't be happier with their service. They have handled minor issues as they occurred, contacted us for approval for more serious issues and always saw to it that the tenant's needs were properly taken care of. Their pool of local repair and maintenance people have always delivered quality work at a fair price. Their monthly accounting statements are always clear and accurate. But most importantly, they have brought us a series of well-qualified tenants (with minimal vacancy time) who honored their financial commitment and took good care of the house and property. We look forward to continuing our relationship with Sherri and her staff. - Bob & Martha, Owners of Low Gap Road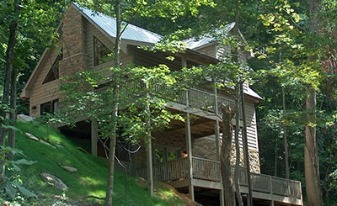 The entire team at 4 Seasons is very courteous, is intensely focused on a positive rental experience, and is expert at maintaining the Indian Cove cabin. Their extensive experience, broad industry contacts, and local presence make them very well qualified to manage this property. Thank you 4 Seasons for your friendship and support! - Greg, owner of Indian Cove