---
ZIPLINES
Posted On Tuesday, May 11, 2021
---
One of our area's best outdoor adventures is zip-lining, a cable-suspended ride above and between the treetops.
Zip-liners enjoy expansive High Country views available only when you're zipping above ground-level. Zip-lines are often called "eco-tours" because the goal is to offer a thrilling ride that brings riders into close contact with the outdoors (perhaps even glimpses of wildlife) while also protecting the environment and learning about the area.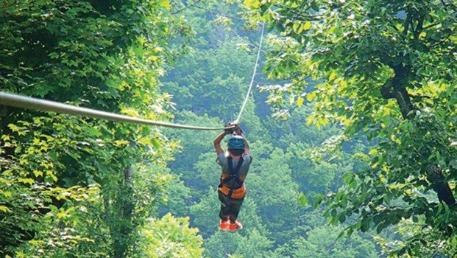 Zipline Locations:
FULL ARTICLE from High Country Host: https://www.exploreboone.com/outdoors/ziplines/
Comment on this post!