---
Zaloo's Canoes Bonfire Night - Oct. 19
Posted On Friday, August 16, 2019
---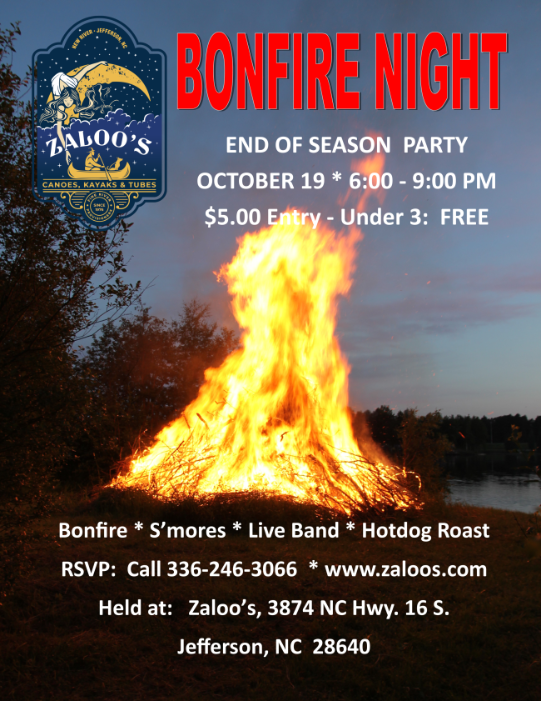 Zaloo's Canoes, Kayaks & Tubes
Join Zaloo's Canoes on SATURDAY, OCTOBER 19, 2019 for their end of season celebration!
There will be a live band, bonfire, s'mores and hot dog roast. A great family night celebrated on the banks of the beautiful New River. Mark your calendars. We look forward to seeing you at Zaloo's.

Festivities will be at ZALOO'S CANOES at 3874 NC Hwy. 16 S. JEFFERSON, NC 28640. The festivities will commence at 6:00 pm and end around 9:00 pm. Please reserve a spot by calling 336-246-3066 or by going to their website at: www.zaloos.com.
Comment on this post!