---
You'll Love Visiting Dan'l Boone Inn, A North Carolina Restaurant Loaded With Local History
Posted On Tuesday, April 25, 2023
---
You'll Love Visiting Dan'l Boone Inn, A North Carolina Restaurant Loaded With Local History --
You'll find no shortage of down-home, country-style cooking in western North Carolina – and some of the Tarheel State's finest is served up at Dan'l Boone Inn Restaurant in the Blue Ridge Mountain town of (you probably guessed it) Boone. A local institution for more than half a century, the Dan'l Boone Inn dishes out plenty of local history with its stick-to-the-ribs, family-style meals.

Full Article from OUR STATE - North Carolina - Food & Dining - 2/2/23 by Trent Jonas
https://www.onlyinyourstate.com/north-carolina/danl-boone-inn-restaurant-nc/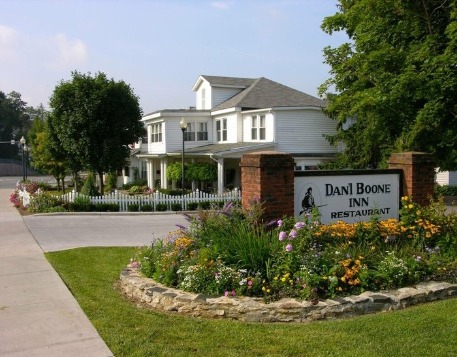 Comment on this post!