---
Saloon Studios Live 2023 Concert Series
Posted On Friday, March 24, 2023
---
The Saloon for Those Souls Thirsty for an Experience of a Lifetime.
Take the unwinding road around the mountainside, where you'll feel like you've entered another place and time as the 19th-century Western town appears out of the breathtaking Blue Ridge mountain range, created millions of years ago.
Live music venue and recording studio.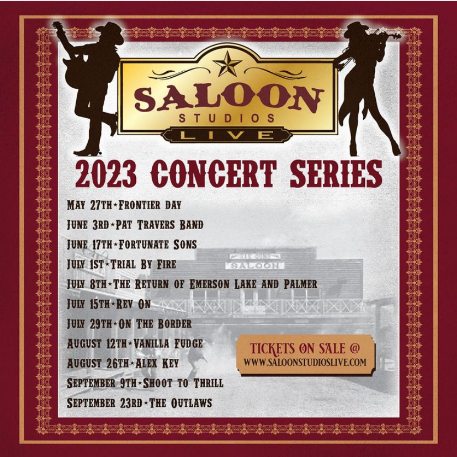 Comment on this post!