---
January 2022 High Country MLS Market Report
Posted On Thursday, February 17, 2022
---

The 2021 MLS Market Report for the High Country Association of Realtors® saw agents finish out the year with records in sales volume and some comparable numbers to the historical totals we saw in 2020.
As for December of 2021 the High Country MLS recorded 249 homes sold for $116 million. There were 289 homes which sold for $124 million in December of 2020. The median sold price increased by 9 percent this year to $355,200 compared to $325,000 last December.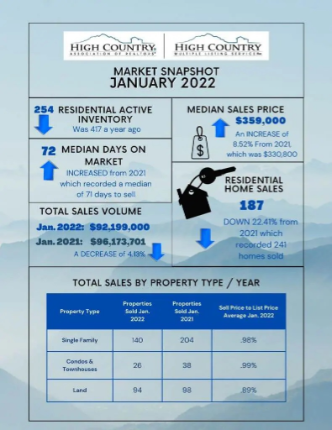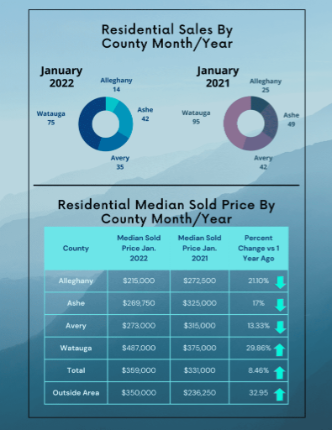 Comment on this post!