---
Blue Ridge Parkway
Posted On Wednesday, June 9, 2021
---
Blue Ridge Parkway
Called "America's Favorite Drive," the Blue Ridge Parkway spans over 400 miles from the Shenandoah Valley in Virginia, to the Smoky Mountains in North Carolina. Over 120 miles of the Blue Ridge Parkway run through the NC High Country and our area features some of the most photographed & most visited stops on this amazing scenic drive.
4 SEASONS VACATION RENTALS & SALES
Offering High Country Vacation Rentals, Long Term Rentals, Property Management & Real Estate Services.
4SeasonsVacations.com 336-246-2700
Cabin Pictured Below: "Tranquility"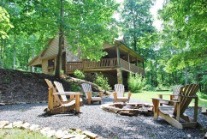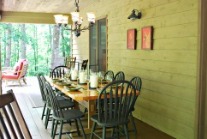 Comment on this post!