---
2020 Home Sales Set New Record
Posted On Tuesday, February 2, 2021
---

More area homes were sold in 2020 than during any other year on record, according to the year-end real estate report by the High Country Association of REALTORS®.
Real estate professionals in the four-county area sold 3,253 residential listings worth $1.18 billion, both metrics record highs, in a year marked by a national pandemic, historically low interest rates and North Carolina becoming a top destination state for people looking for a new home.
At year's end, the number of High Country homes sold was up 25 percent from 2019 and the sales value was up 48 percent. That's according to the High Country Multiple Listing Service. It records all REALTOR® transactions in Alleghany, Ashe, Avery and Watauga counties.
The median sold price - the point at which half of all homes sold above or below - was $285,000. It was $240,500 the year prior. Business was brisk through the year's end, with 287 homes sold for $124 million in December. Both were record totals for the month. The median sold price was $325,000.
Full Article:
https://mcusercontent.com/75569b2bf5c028faa09daa662/files/dfa59720-de44-4331-b8d0-da7717c18e98/boone_realestate_report_dec20_2nd.pdf

High Country Association Of Realtors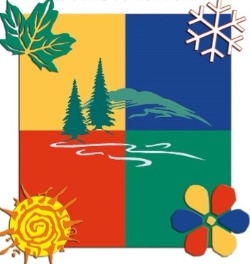 4 Seasons Vacation Rentals & Sales
We offer select Vacation Rental Cabins, long-term rentals and property management services. As a full service real estate firm, we specializing in Exclusive BUYER AGENCY. We can represent YOUR needs in the purchase of a mountain dream home or investment vacation rental. Member MLS and Realtor member NC Association of Realtors, NC Association of Realtors Property Management Division & NC Association of Realtor- Vacation Rental Property Management Division.
Comment on this post!