---
Museum of Ashe County History, Celebrate Spring Event!
Posted On Friday, April 13, 2018
---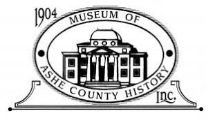 CELEBRATE SPRING
April 28th
Museum of
Ashe County History
The Museum of Ashe County History is welcoming the season with plant sales, live music, vendors, antique tractors, and the opportunity to meet some of the amazing gardeners in our area. They will have a special presentation by the Marine Corps League of rubbings from the Vietnam Wall of Ashe County natives lost during the war.
The Celebration begins at 10:00 a.m. on Saturday, April 28th and lasts until 2:00 p.m. The Museum will be open their usual hours of 10:00 to 4:00. Don't miss out on this fun-filled event!
Comment on this post!