---
Mt. Jefferson Winter Programs
Posted On Friday, December 21, 2018
---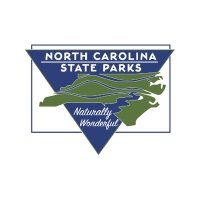 Mt. Jefferson

Winter Programs
Winter Solstice

Date of Event: Friday, 12/21/2018 @ 5:00 - 5:45 pm
Start Location: First Overlook (Around the fire)
The winter solstice is the longest night of the year. Join us around the fire ring for an evening of stories and science as we take note of this ancient annual event. Bring a hat, coat, gloves, a chair, and your curiosity.
"Day after Christmas" Luther Rock Nature Hike
Date of Event: Wednesday, 12/26/2018 @ 2:00 pm
Start Location: Picnic Area
Take some time this holiday to enjoy the natural beauty of the Appalachian Mountains. Meet the park ranger for a one-mile hike through winter forest and enjoy some of Luther rocks spectacular views. The Appalachian winter winds are calling, bring a hat, coat, gloves.
First Day Hike
Date Of Event: January 1st 2019 @ 2:00 pm
Start Location: Picnic Area
Join us for a nature hike to bring in the New Year on Mt. Jefferson. Meet the ranger for a New Year's Day hike to Luther Rock. We hope to see some amazing views along the ridgeline. This will be a one-mile hike round trip.
FOR MORE INFO CALL (336) 246-9653. 4 SEASONS OFFERS ACCOMMODATIONS FOR THESE EVENTS.
Comment on this post!