---
Appalachian Fossil Museum
Posted On Tuesday, February 2, 2021
---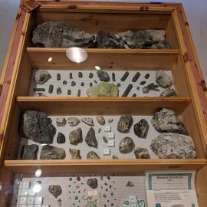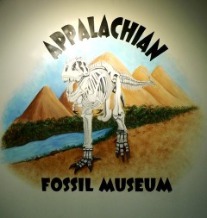 Appalachian Fossil Museum
Doc's Rocks Gem Mine
Doc's Rocks Gem Mine has relocated to Tanger Outlets in Blowing Rock after being given the opportunity to have a bigger facility for both the gem mine and the Appalachian Fossil Museum.
Randy "Doc" McCoy, who is the founder of Doc's Rocks Gem Mine and the Appalachian Fossil Museum, said the business has roughly double the space for the gem mine and triple the space for the museum in addition to a larger parking area and a red light.

"We had so many collections that we had gotten and that we just couldn't show," Doc said. "When we found out this was available, we asked Tanger Outlets if we could put the museum in here, and they offered for us to move the gem mining, too. So, it worked out really, really well."

FULL ARTICLE: HCPress
WEBSITE: docsrocks.org
Comment on this post!